Victory Over Your Finances

Looking For A Job?
---
_

This page covers several subjects:


_

Job Loss
Job Searching
Depression concerning job loss / financial trouble,
Learning how to manage money; for singles and couples.
There is also very informative videos at the bottom of the page about "Job Scams".
---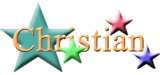 "And when it rains, look up rather than down.
Without the rain, there would be no rainbow."
---
Finding Your Next Job Fast
Kevin Brennfleck and Kay Marie Brennfleck National Certified Career Counselors and Life Calling Coaches SM

Need to find a new job quickly? In this economy, many people need to find work fast, yet they unwittingly prolong their unemployment. One study found that 95 percent of job seekers make mistakes in their job search that hinder them from securing their next job. The tips in this article will help make sure you are not one of them!

Most job-hunting mistakes fall into two categories: (1) unproductive methods of finding job openings, and (2) ineffective interviewing skills. In today's insecure job market, it makes sense to learn how to use the very best job search strategies. Knowing how to reduce the time it takes to find a new job is one way you can have "employment security" in an unstable economy.

CLICK HERE TO READ THE REST OF THE ARTICLE.

---

Ace Your Interview


Stephen Jennings Author of Promoting Yourself, Tips & Tools for Acing the Interview

Companies like to ask a lot of questions when interviewing. It starts out with "Tell me about a time when you… lost a sale, won a sale, worked on a team and it went well or did not go well, when you were the leader of a project, how you handle rejection," etc... These seem like easy questions to answer but for the majority of people it can be difficult to effectively communicate your experience and skills in ways that really grab people's attention and make them want to know more about you. This is especially true in today's market where there are more and more people going for fewer and fewer jobs. The companies can afford to be picky. What this means to you is that you must be on top of your game.

CLICK HERE TO READ THE REST OF THE ARTICLE

---
---
Bouncing Back from Job Loss


Dan Miller

from 48days.com

No matter how it happens, a job loss is painful. Maybe you were caught up in a corporate downsizing, and it's nothing personal. Maybe it was personal; your boss was an insensitive jerk who didn't recognize your talent. Either way, it's easy to start questioning your self-worth at such a time. You may wonder if you'll end up homeless, never to contribute in a meaningful way to civilization again. In 30 days, your savings will be depleted. Are your old office workers laughing behind your back? Are your neighbors looking at "the loser" when they see you at home on a weekday?

Well, don't get caught up in the negatives. This will only sabotage your immediate future. Here are some tips for moving forward:

CLICK HERE TO READ THE REST OF THE ARTICLE.

---

The 14 Ways to Look for a Job
By Richard Bolles

Not many people realize it, but the job-hunt is one of the most studied phenomena of our time. It is amazing what we know about it.

Acquainting yourself with this research can pay rich dividends to any job-hunter, and especially if your job-hunt is running into trouble. Let me illustrate what I mean.

Most job-hunters think there are basically only three ways to go about their job-hunt: resumes, ads, and agencies. Actually, there are fourteen:

CLICK HERE TO VIEW THEM

How can I use the Internet to find a job in ministry?—use our rather comprehensive list of job listings and services for ministry-minded followers of Christ

The Internet is a great place to look when you are seeking a new opportunity to serve God in ministry.-

Click Here
---
Being Prepared in an Uncertain Economy

By Kevin Brennfleck and Kay Marie Brennfleck

National Certified Career Counselors and Life Calling CoachesSM

"The door of opportunity is wide open if you are prepared." Anonymous

What would you do if you were laid off today? That's not the kind of question you probably want to contemplate, is it? The reality, however, is that in today's job market you need to prepare for the unexpected. The good news is that developing a game plan for making a career transition will very likely help you in your current job, as well. In addition, knowing that you are ready for whatever comes your way will give you a sense of confidence and peace of mind, which are invaluable assets in turbulent times.

Here are five steps for being prepared in case of job loss:

CLICK HERE TO VIEW THEM

Check Your Financial Fitness Quiz

For Married Couples & Singles

Take The Quiz -

Click Here

This Quiz also test the compatibility of couples to see how well they are financially compatible and in one area of the test, it lists the laws by state, this mentions unmarried couples and same sex marriage.

In no way as Christians do we condone either, please ignore the statement, otherwise, I think you will find this very helpful.
---
Learn How To Write A Resume
With The Net's #1 Resume Builder
Build Your Resume For Free!

Make A Top-Notch Resume Fast Use our unique

"Phrase Builder"

technology to help build compelling headlines, qualifications, achievement statements and more, in a flash. Perfect Instant FormattingUse

"One-Click Formatting"

to automatically reformat your entire resume with the click of a button and easily choose the layout that is best for you. Secure Online Resume Storage Easily keep your resume current by saving it online, ready to be updated and immediately accessible to potential employers if and when you want it to be. GET STARTED NOW!

CLICK HERE

Quicken Online

Free, easy money management

Brings your accounts together all in one place
Tracks your spending easily and automatically
Shows you where your money's going so you know where you can save

100% free, 100% of the time Yes, you read that correctly. Free. We believe everyone deserves to have a little more money in their wallet. So we don't charge you to use Quicken Online. Our easy-to-use budgeting tool also shows you other ways to keep more green in your pocket.

CLICK HERE TO GET STARTED

Quicken Online Overview Video (2:27)

CLICK HERE TO VIEW
---
The Palmers: 'First Comes Love, Then Comes Money'

Scott and Bethany Palmer help couples work through financial infidelity and discuss their Financial Relationship Index. They are authors of "First Comes Love, Then Comes Money".

Where The Palmers Work

Ministries / Employers

At Envoy Financial, our ministry is to serve your ministry. We are a non-profit ministry that has been exclusively serving Christian ministries and their employees in the areas of retirement and group benefit plans since 1989. The various ministries we work with include churches, rescue missions, para-church ministries, schools, mission-sending organizations, and christian camps and conference centers.

This section of the website is for the ministry leadership of ministries that currently work with Envoy and for ministries investigating working with Envoy Financial.

Some of the services we provide are listed to the left at this link:

CLICK HERE

For more information on how we can serve your ministry, contact Jeff Gater at (888) 879-1376, ext. 209 or by

email

.
Thinking Debt Settlement? Read the Fine Print

As the economy struggles and debt accumulates, consumers are looking towards ways of get out of the hole.



Single parent suffers from depression and debt

Jacob Bell strayed away from God as a teen. He had a son out of wedlock, got married and divorced after only a year. He went into depression and $20,0000 in debt after the divorce.
Kathy Sieg: The Secret to Security

Nurse Katherine Seig donated money for a water well in India. She went to India for the well dedication.



Life-Changing Solution

Mounting debt was bankrupting Phil's business – as well as his marriage to Shannon. Find out what this couple began to do that solved their problems.
Mary Gilbert:
Making Your Income Grow

Mary runs a successful daycare that grew and grew after a difficult divorce. She moved up through the levels of The 700 Club and as she did so, her daycare grew. She is now a Chairman's Circle member.

Is God Greater than the Economy?

Steve's business dried up as the economy floundered.
Then he was confronted with a test of faith. Would he keep his word?




---
Watch out for Job Scams

---
---